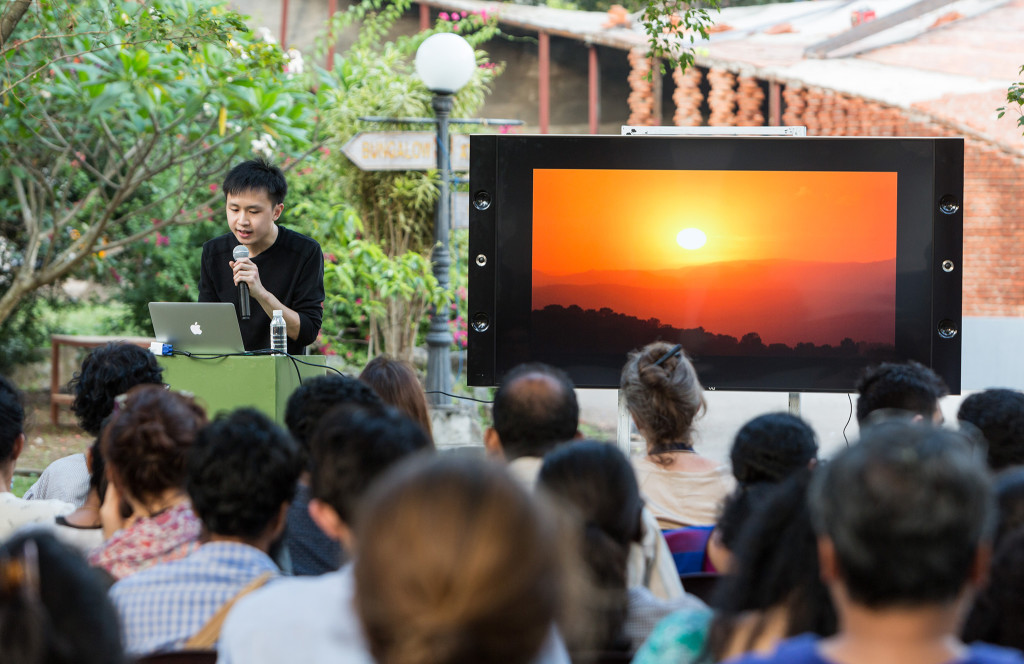 2014 –
Lecture and video installation with digital print and solar-powered toy
Solar: A Meltdown is a lecture that takes off from the sweaty back of a mannequin of the anthropologist Charles le Roux that the artist encountered in the Tropenmuseum in Amsterdam. From this image launches a series of investigations getting to the "behinds" of Empire and more crucially, the merciless sun behind it, beating down on the imperial back. Probing this "solar unconscious" underpinning the European colonial project, the lecture further considers the white woman and the punkawallah (manual fan operator) as figures constitutive of a "global domestic"—an all-encompassing, air-conditioned planetary interior. Spiralling into the contemporary moment of terrestrial meltdown, it finally seeks to reclaim sweat as a way of getting out of ourselves and in touch with the Solar.
Solar: A Meltdown was commissioned by the 2nd Kochi-Muziris Biennale (as Sun, Sweat, Solar Queens: An Expedition).